How to pack? Houng Fuh has new solution! Smart packing conveyor coming!
Springing up of low carbon logistics indicates that logistics will develop in the direction of green, low carbon and environmental protection in the future. How to complete the operation from carton forming to sealing and packaging automatically, efficiently and green with low consumption? Houng Fuh with France SAVOYE brings packaging solution. JIVARO smart packing conveyor appears publicly at Houng Fuh Factory.
The JIVARO packing conveyor can size, cut, fold and lid the cartons for the different carton height based on the dimension file in the carton. Main work procedures:
1. Sizing-Adapting the carton to its content and optimizing the height of the outer carton

2. Cutting-Cutting four corners by shears.
3. Marking-Making fold line.
4. Folding-Folding flaps to ensure a snug fit of the content.
5. Lidding- Closing the re-sized carton automatically.
Four working stations pictures:
a. Sizing and cutting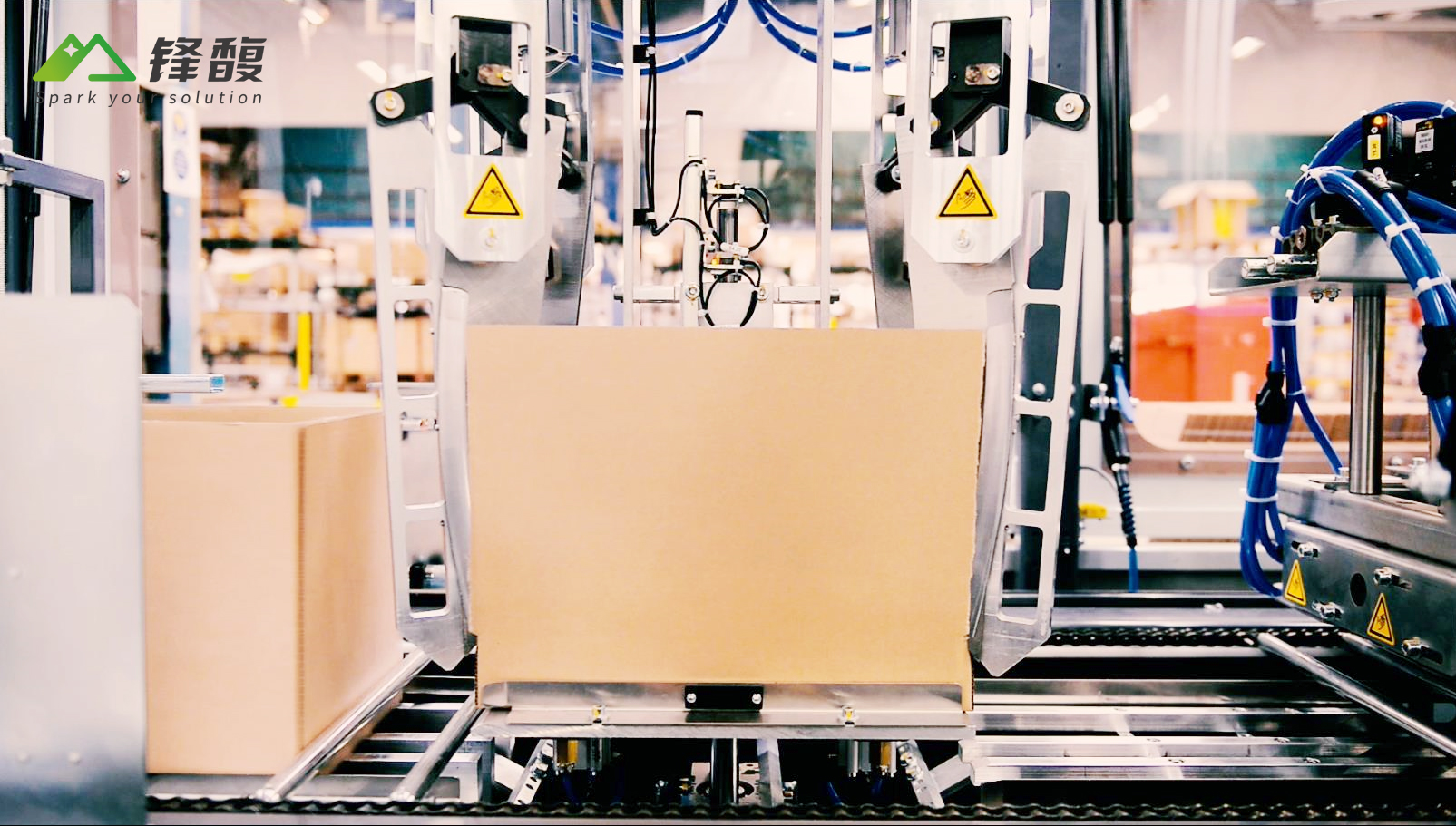 b. 标记Marking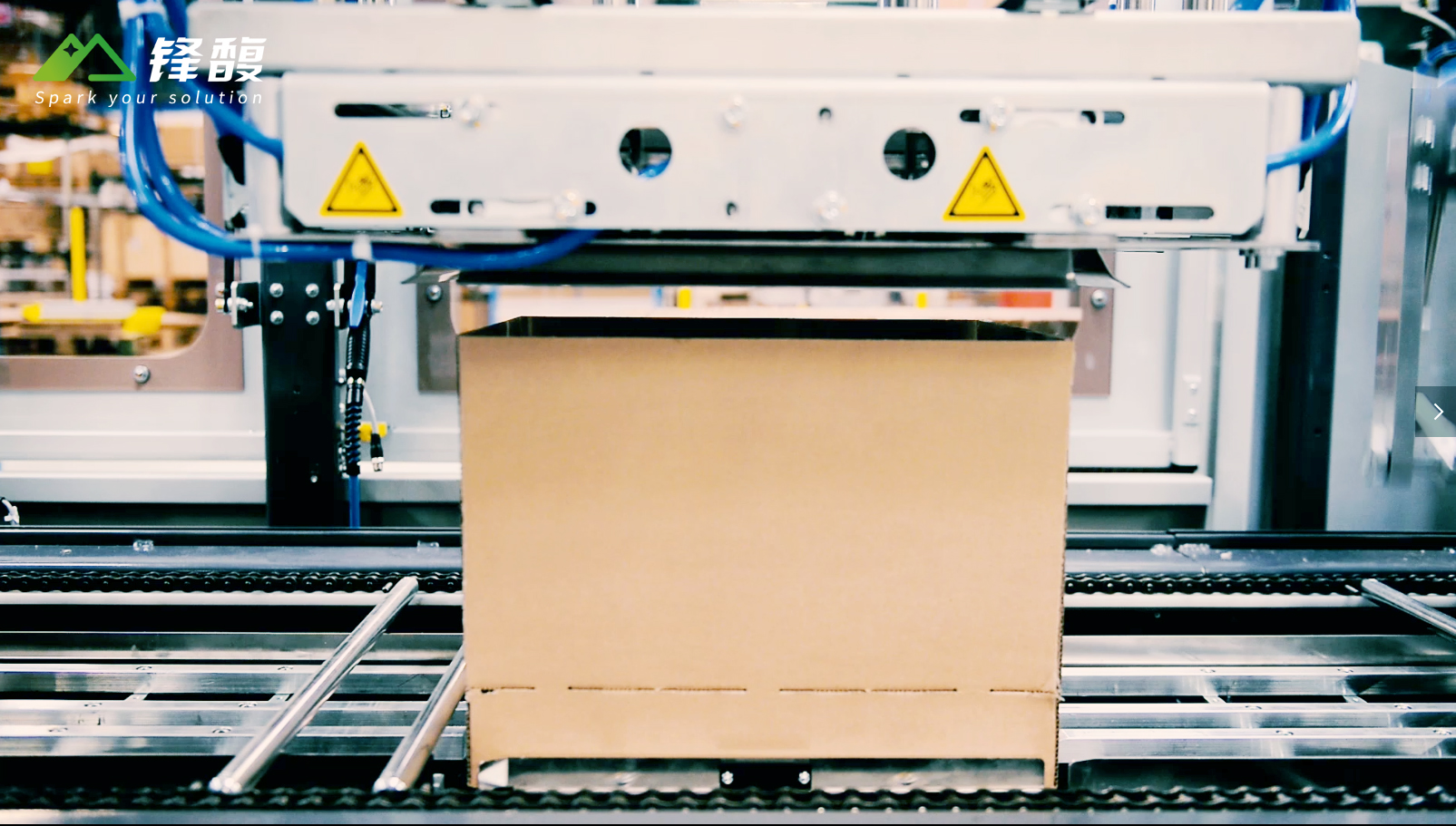 c. 翼板折叠 Folding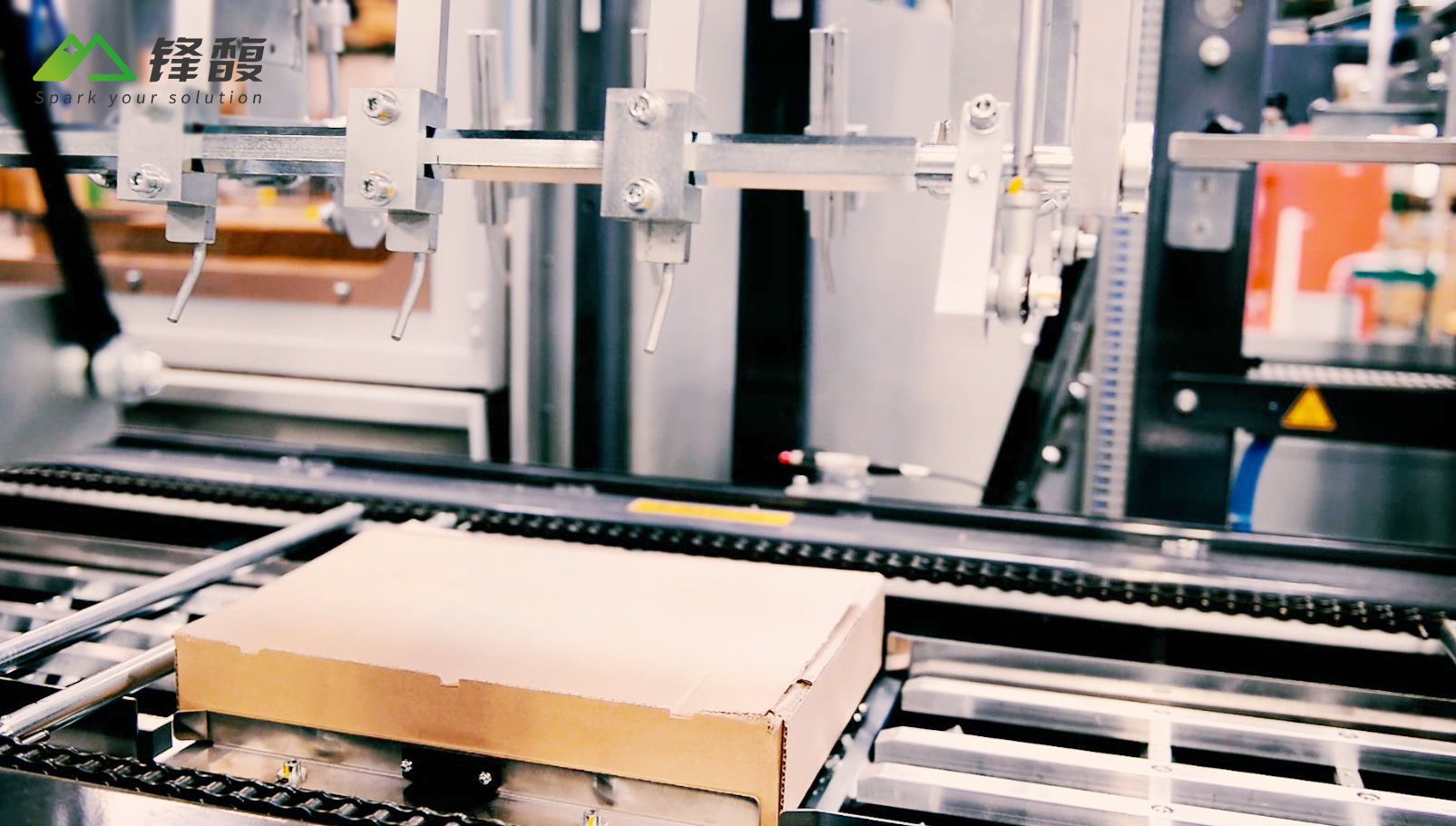 d.封合顶盖 Lidding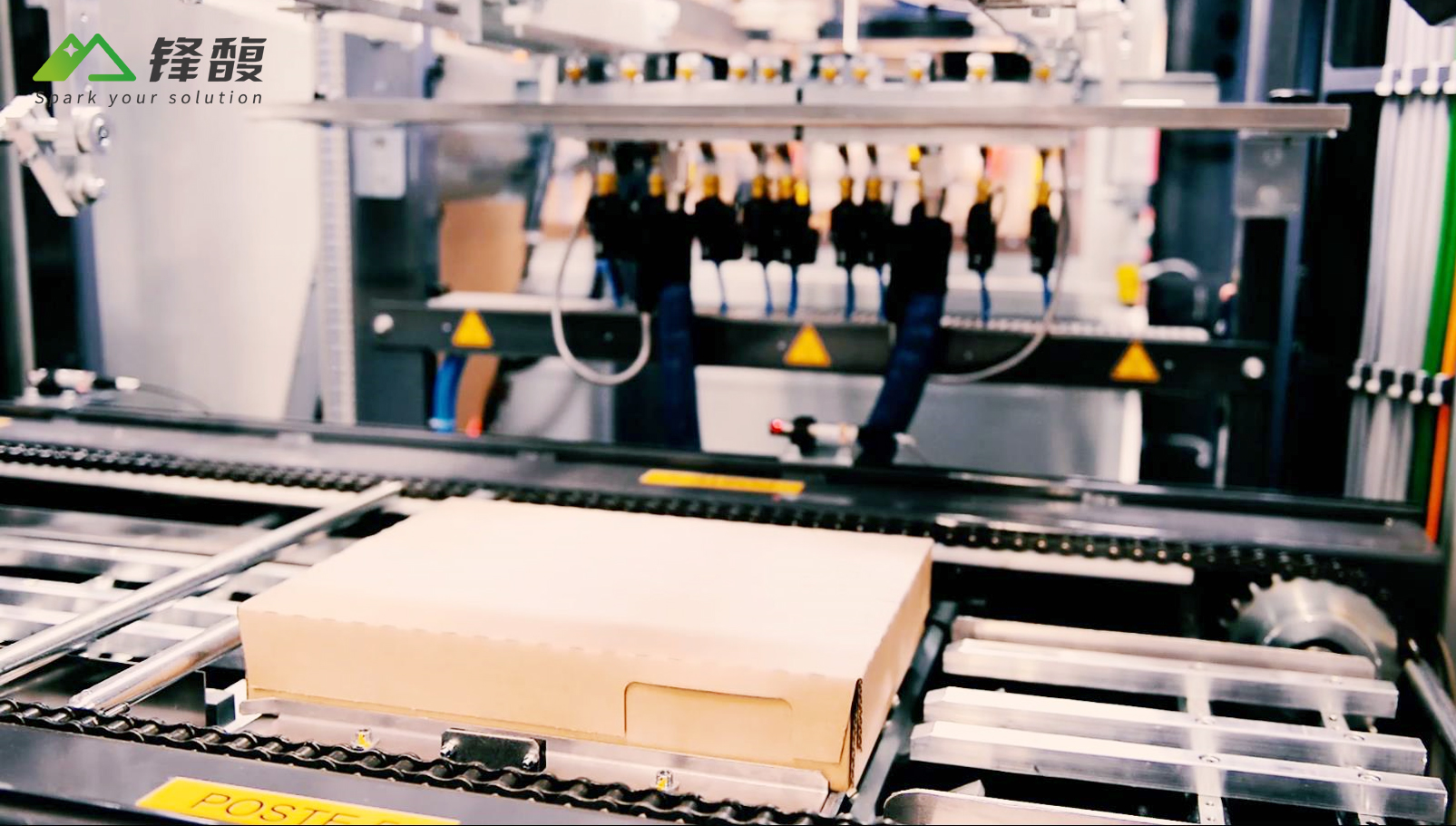 Advantages
1、Improving loading rate and optimizing space utilization
JIVARO packing conveyor measures and cuts cartons based on the dimension file in the carton. It adapts the carton to its content and optimizes the height of the outer carton,improves loading rate and optimizes space utilization.
2、 Working automatically and reducing labor cost
JIVARO packing conveyor can handle more than 800 cartons/h independently, which can efficiently and accurately replace the work of 10~14 packing workers within an hour. As repetitive packaging work, Fatigue and operation errors appears often. Automatic packing can avoid human errors and improve packaging efficiency.
3、 Ensuring files safe and green packing
To protect files in the carton, JIVARO packing conveyor adopts more stable carton structure, and is equipped with heat shrinkable film protection and cardboard filling to prevent damage caused by shaking during transportation. Enviromental protection hot-melt glue is used during lidding, without adhesive tape, in order to achieve green packaging.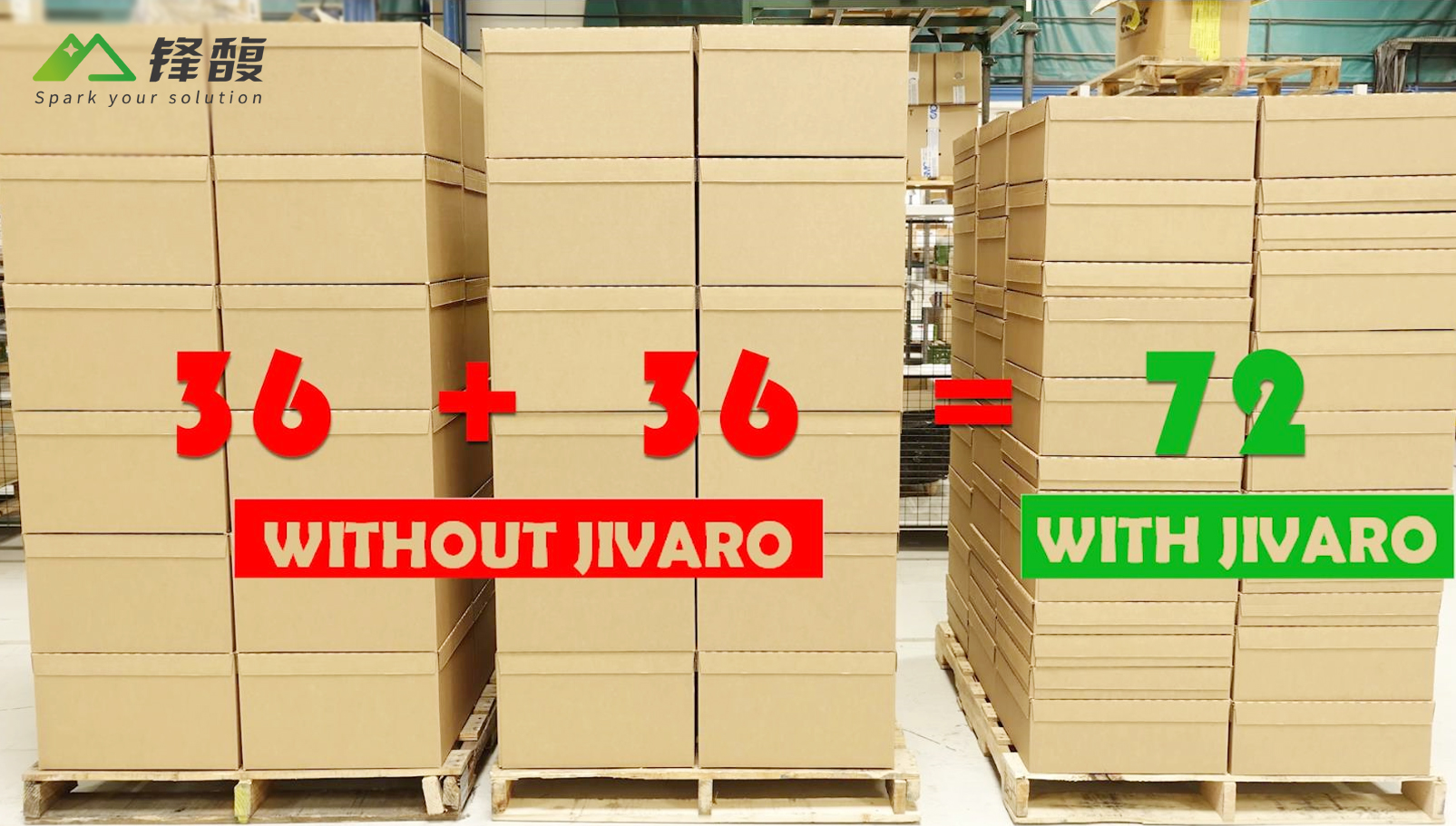 There have been many successful applications of JIVARO packing conveyor worldwide. JIVARO packing conveyor are approved by more than 300 distribution center in Europe and North America. It has played an important role in the implementation of an European e-commerce warehouse. By optimizing loading rate of truck, it reduces and optimizes costs for shipment.
Application case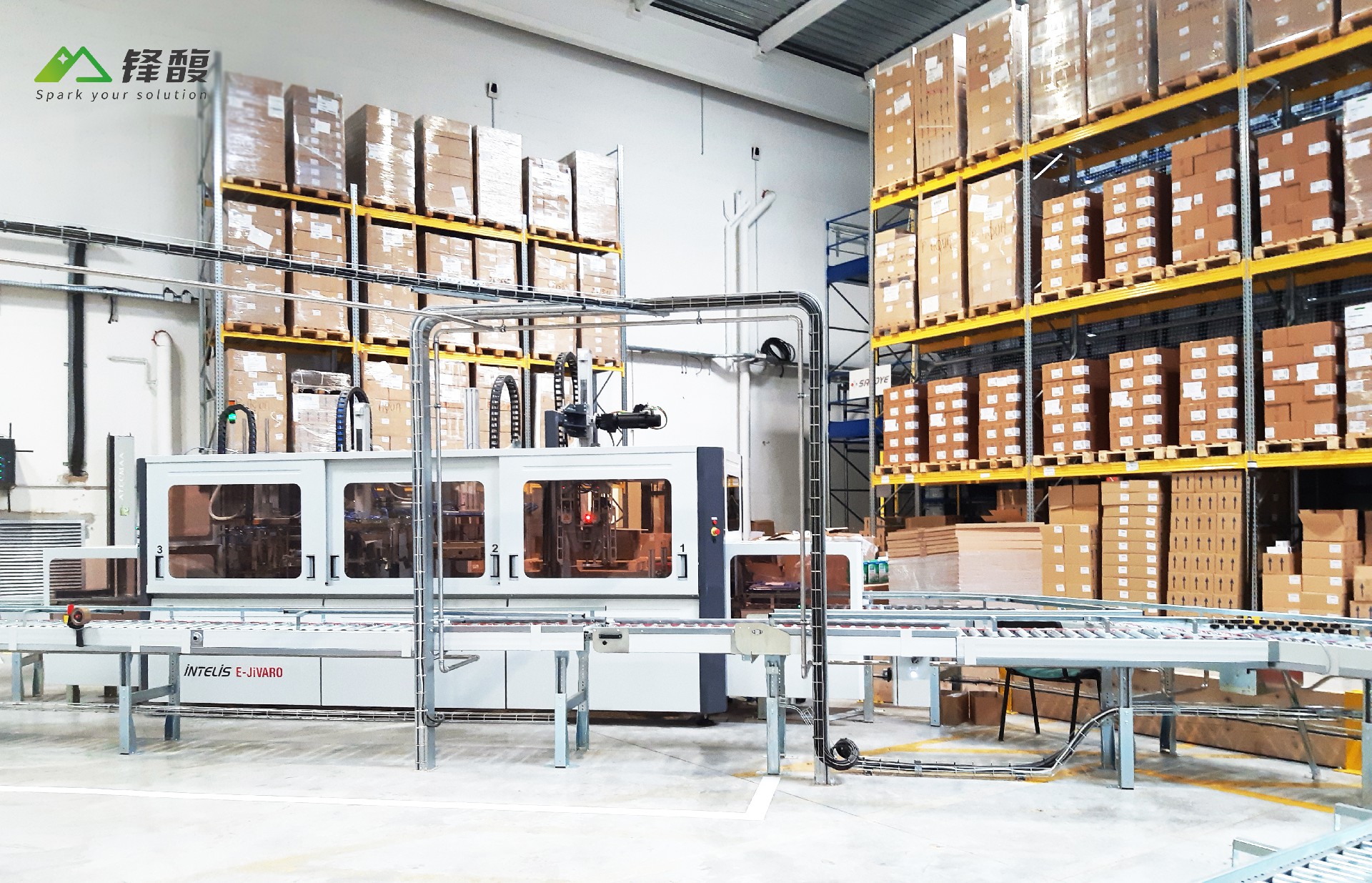 SAVOYE is a French logistics system integrator and equipment manufacturer, famous in France, Europe and America. Based on the concept of global development, Houng Fuh and SAVOYE have established a long-term cooperative relationship. The JIVARO packing conveyor enriches products scope of Houng Fuh, makes Houng Fuh close to the international leading technology and R&D capabilities.
Houng Fuh adheres to the international development path, improves technology, grasps core competitive advantages, integrates the group's automation equipment manufacturing technology advantages and resources, and builds a full link from manufacturing to after-sales during cooperation with international companies.
With the development and expansion of the group, Houng Fuh began to accelerate the pace of internationalization. By studying high-tech and introducing products modules abroad, foreign professional and technical talents to participating in international exhibitions, Houng Fuh improves self-development continuously. As a well-known automation equipment manufacturer and supplier, Houng Fuh can provide internal logistics solutions for domestic and foreign customers in various industries. Houng Fuh injects fresh blood into this industry with its international perspective.